A Solution Made for You.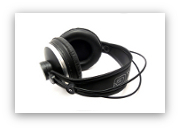 Most of us are familiar with home and car stereos. Few if any cars are sold without a radio and CD player these days. Almost every home has a stereo somewhere. These small stereos are know collectively as hi-fi sound equipment. Hi-fi equipment is designed for small rooms and spaces. This equipment isn't built for accurate sound, but for what "sounds good." A Hi-fi system may sound great in a car or small room. That same system in a sanctuary or other large room would sound very poorly, and the spoken word wouldn't be understandable.
A pro sound system is different from a home or car stereo in several important ways. Pro sound equipment is designed to accurately reproduce audio for a listening audience. Whether it be a Sanctuary or an office hallway, a well designed pro sound system can meet your needs.
Professional equipment is more durable than hi-fi equipment. It isn't uncommon for a pro sound system to be in use for 20 years or more.
Here at Incom Systems, we understand Pro sound. We will look at your needs and design a pro sound system that is perfect for your use.
More durable
Engineered for your venue
More accurate sound
Flexibility
Louder